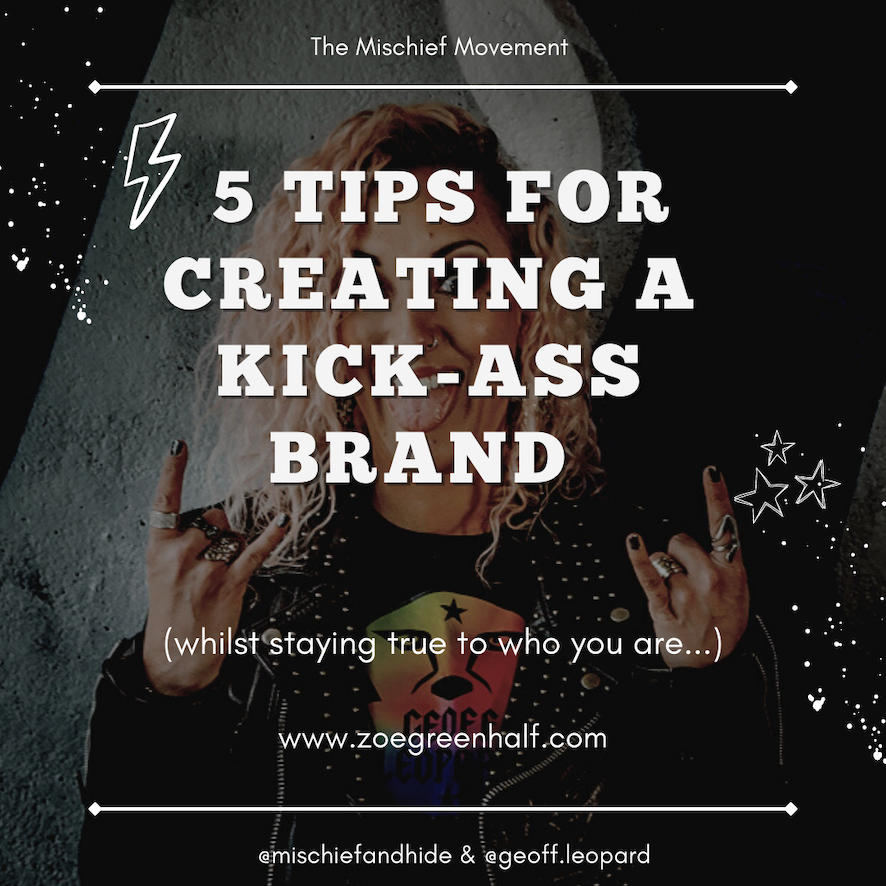 Have you ever considered starting your own brand? Recently on the podcast I was joined by THE most rock 'n' roll friend I know, Gemma Fryer from Geoff Leopard! We talked (but mainly laughed) about her brand name, her inspiration, the mum-juggle, finding confidence and fun (when you don't have much) as well as what it takes to build a brand that makes people feel good through her 80s-rock-inspired designs. Here are 5 tips you can implement into creating your own kick-ass brand whilst staying TRUE TO WHO YOU ARE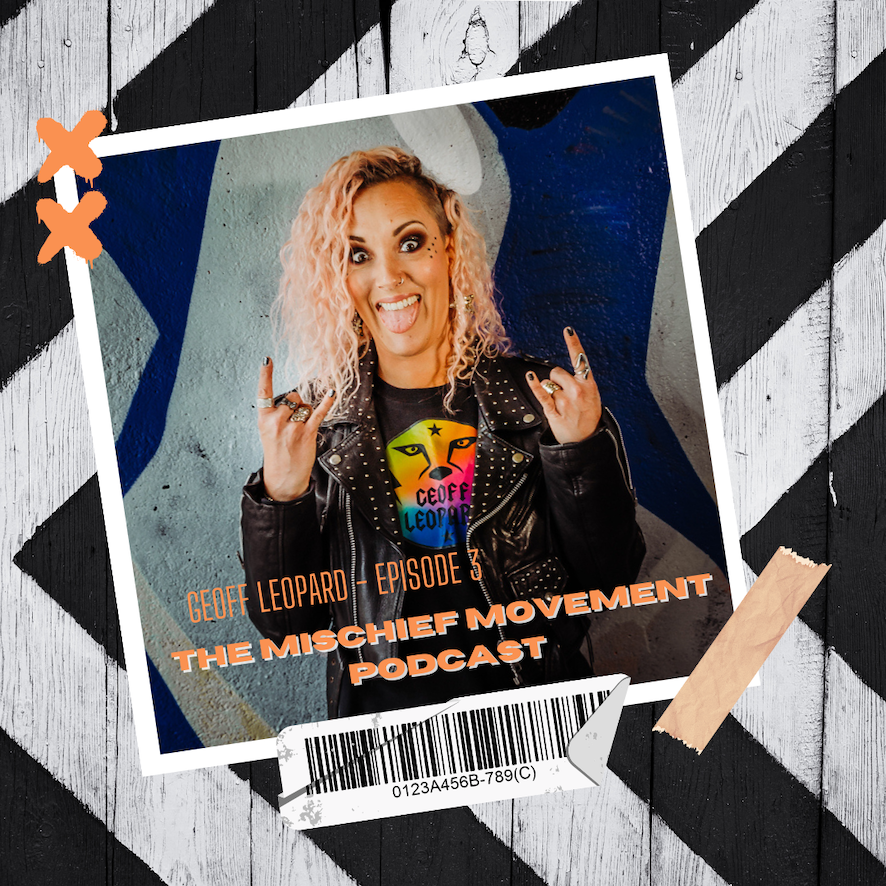 1. TAKE INSPIRATION FROM WHAT TRULY LIGHTS YOU UP
It makes sense that you LOVE what you're building so naturally you're going to want to incorporate elements that you are passionate about. Gemma takes influence from 80s films, rock music, bold colours and animal prints to create a look that's unique to her! There will be people who tell you they don't like your ideas or that what you love won't work as a brand. Don't listen to them. They may not be your ideal customer but you can bet your bottom dollar there are other people who see things the way YOU do who will literally jump up and down with joy every time you introduce a new product. These are your dream clients and will totally 'get' your brand.
2. IT'S OK TO TAKE YOUR TIME WITH YOUR BRAND NAME
We are not all built the same. There are those who choose the first thing that pops into their head, with a view that they can always change it later. Then there are those (like me, like Gemma), who want to get it right first time and spend a very long time coming up with something that truly hits the spot. Now why is that wrong? Many business gurus criticise this approach because they see it as a waste of precious (selling) time, however, I repeat, we are not all business robots. We are creative souls and as such, we want to design and produce things that not only convey the brand DNA but also make us FEEL something. That shizzle takes time. So, don't panic if everyone keeps telling you to hurry up. Rome wasn't built in a day and neither will your brand be if people don't butt out and allow you some thinking time…
3. YOUR BRAND IS AN EXTENSION OF WHO YOU ARE
It's your space, your chance to explore, your baby in a way. What you create today will be different from what you would have created 10 years ago but will also be different to what you might create 10 years from now. It's so heavily intertwined with your personality, your interests, your circumstances at the time. This means, it will probably not stay the same. No, it will DEFINITELY NOT stay the same. Brands evolve just as the people behind them do, so go with what feels right for you at THIS moment of your life, then change it up as you encounter new experiences.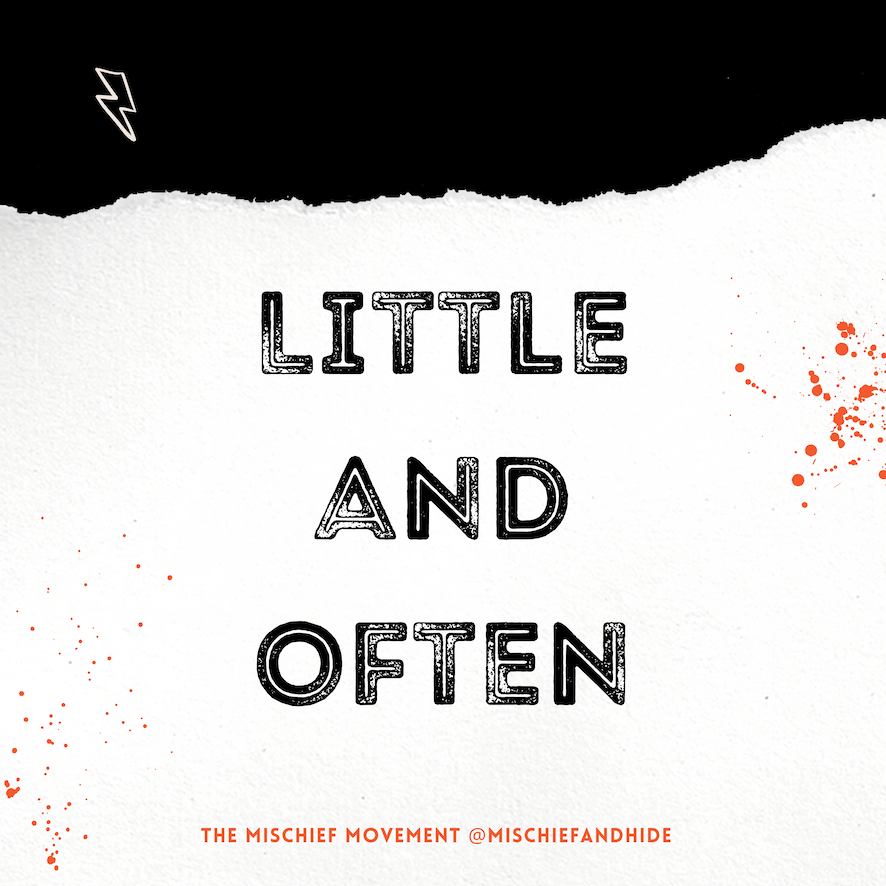 4. LITTLE AND OFTEN
This is something I've heard a million times but when Gemma said it, I really listened. So often I've read things like 'consistency is key' and rather than feel inspired to show up every day, I've just felt like a failure when I haven't been able to get things done. LITTLE & OFTEN feels lighter, more playful, somehow more do-able and therefore I like it much more! Essentially it's the same thing, reframed to sound more appealing (which is a trick that works with virtually anything that feels hard/boring/not-achievable) and so instead of beating yourself up for not showing up on Instagram every day, you do what you can, little and often, and congratulate yourself for having been consistent in your own way.
5. THERE ARE NO MISTAKES, ONLY LESSONS
You WILL get things wrong, but the beauty of doing so is always learning something whilst you do it. If you struggle with the idea of failure (hello classic high-achievers), it's probably linked to experiencing feelings of rejection. Try reframing it using this phrase, which I came up with to use on myself, to help me push past the fear of failure and just see it as a chance for a change…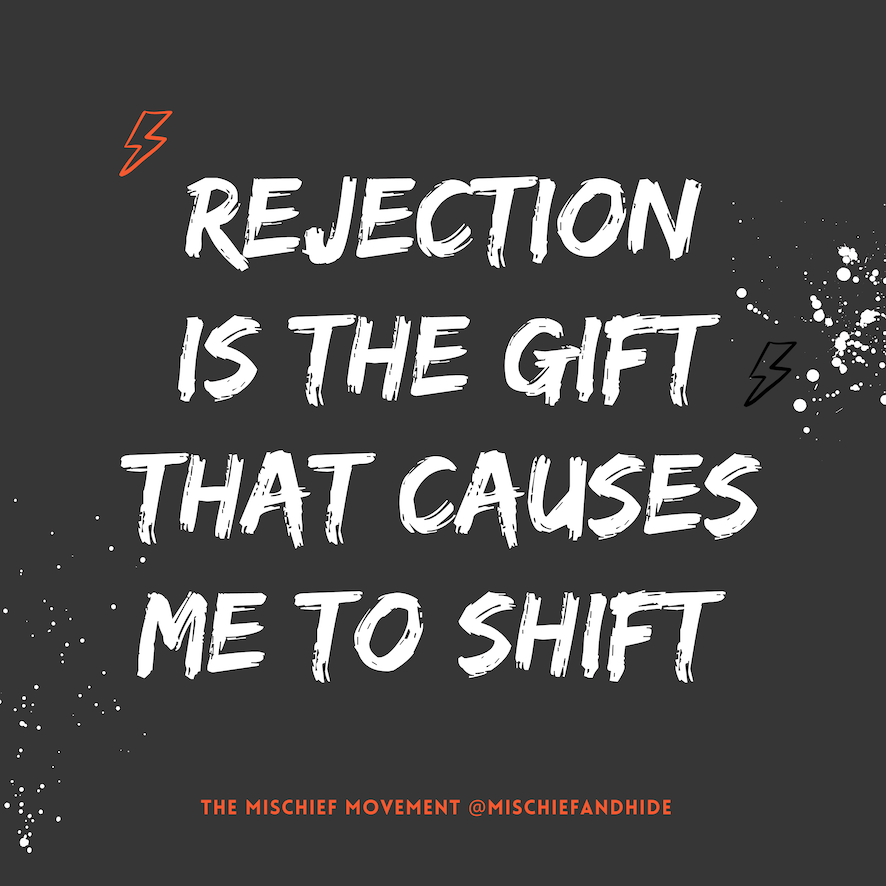 Anyway, I hope some of these points help you bring your brand to life! For the full interview, look for Episode 3 of The Mischief Movement Podcast wherever you download your podcasts or click here to go to the website.
Stay well my friends and remember,
ALWAYS MAKE MORE MISCHIEF!
Zoe x