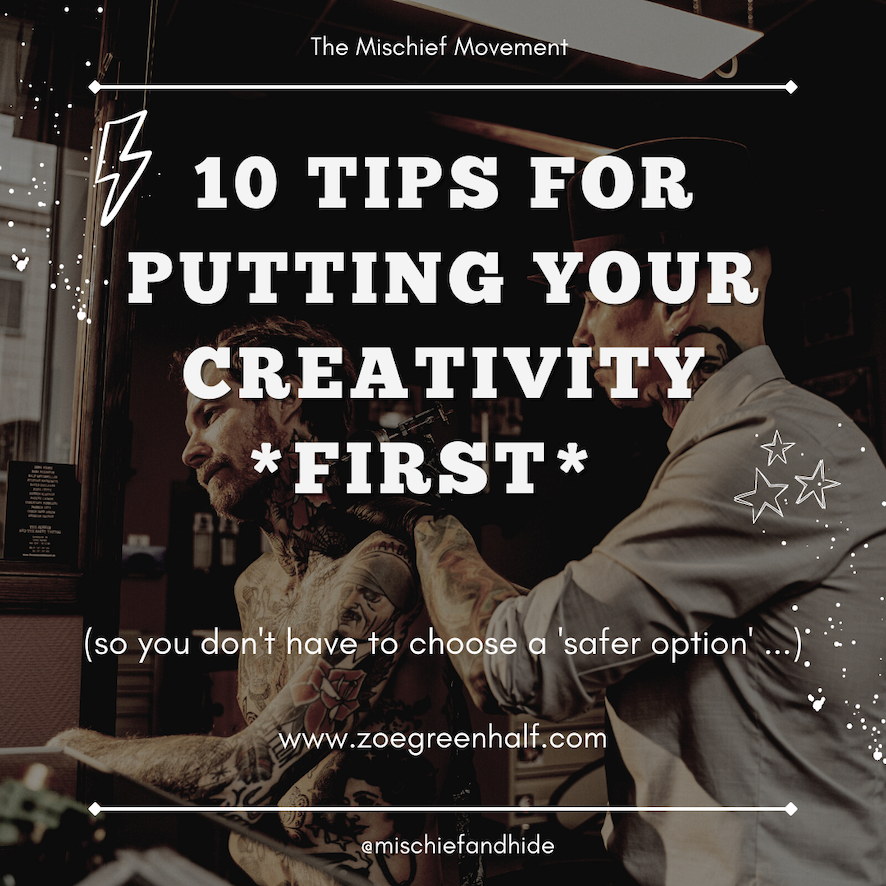 If you've ever entertained the idea of a creative career or wanted to pursue a creative interest but put the dream aside in favour of a more sensible path, I'm inviting you to rethink your decision . Claiming your creativity doesn't mean you need to turn it into business or even a side hustle – simply saying yes to a part of you that has lay dormant can transform how you show up in the world, give you a sense of fulfilment and consequently change your life.
Meet Sara Belle
After a decade spent unable to fully acknowledge her talent as a musician, listening to well-meaning family-members who urged her to choose a 'safer' option, my friend and fellow mischief-maker, Sara Belle, was jolted awake by the passing of her father and forced to question all her decisions up to that point. Was this really how she wanted to spend the rest of her life, shying away from her love of bass-playing and believing she wasn't good enough to succeed in the music industry? Or could she give herself permission at long last, not only to pursue her dream but to then go on and help others strengthen their own creative power through her coaching?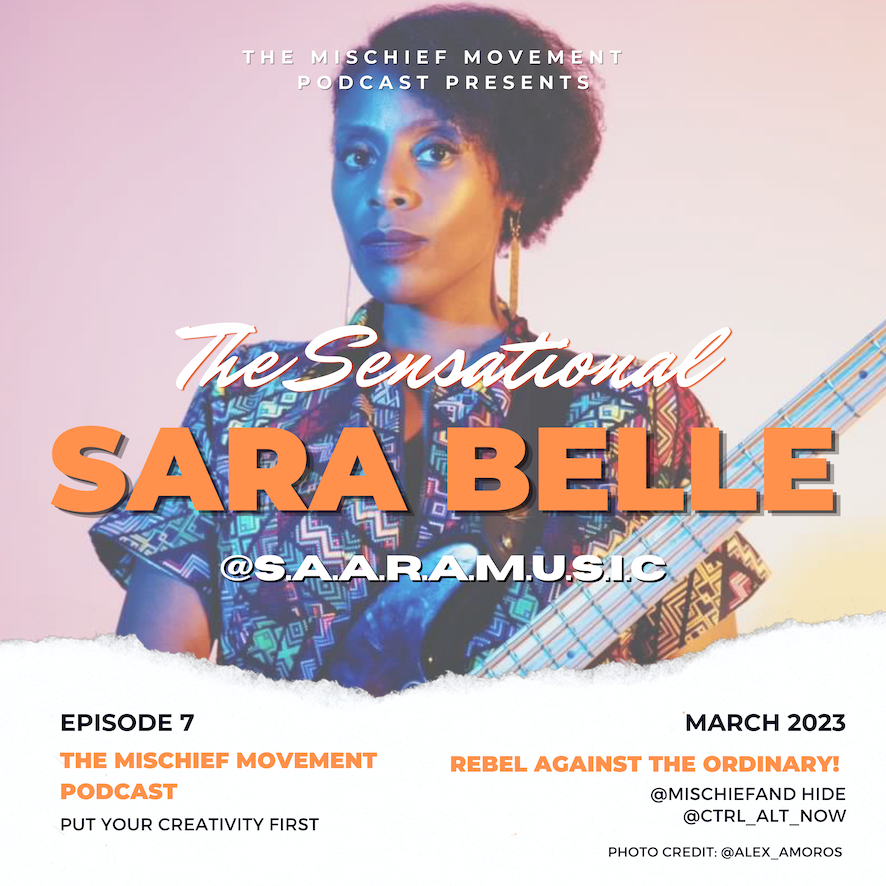 Are you willing to let your creativity go unnoticed?
Putting your creativity in first place takes courage, especially when society conditions us into believing that it has to be the risky option; that it would make much more sense to choose a 'safe' career, a reliable job, or take the sensible option. But seriously? Even at the expense of letting that beautiful, creative part of us wither away inside us?! Really??
Obviously I can't (and wouldn't!) tell you what to do… I can only suggest that if you feel even the smallest urge to create something, you honour that feeling by dedicating a little time to it. It doesn't have to become a business, or a side hustle, but it would be a damn shame if you never shared that gift with the world.
So what about the rest of Sara's story? To find out how she traded her career as an event manager for being able to fully step into her power as a musician, producer, composer and band manager, tune in to Episode 7 of The Mischief Movement Podcast but I will leave you with some tips to help you get started!
How to prioritise your creativity
Be open to opportunities – if they feel right, you'll make them work, even if you can't always see how
Don't let yourself be intimidated by others, own your power & creativity
Energy goes where intention flows – give more attention to your creative project and watch it grow
You do you – accept who you are and lean into the quirks that help you stand out
Trust yourself – be brave enough to stand up and show up for what you're creating
Be bold enough to decide, then grow into your decision by taking messy action
Stop waiting for someone to save you – take responsibility for making things happen
You're not nervous, you're excited! Following the excitement leads to new discoveries
Start now – little, consistent steps will always be better than sporadic big ones
Confidence can be learnt – it comes when you truly know yourself and your craft
Pin or save the graphic below to remind you!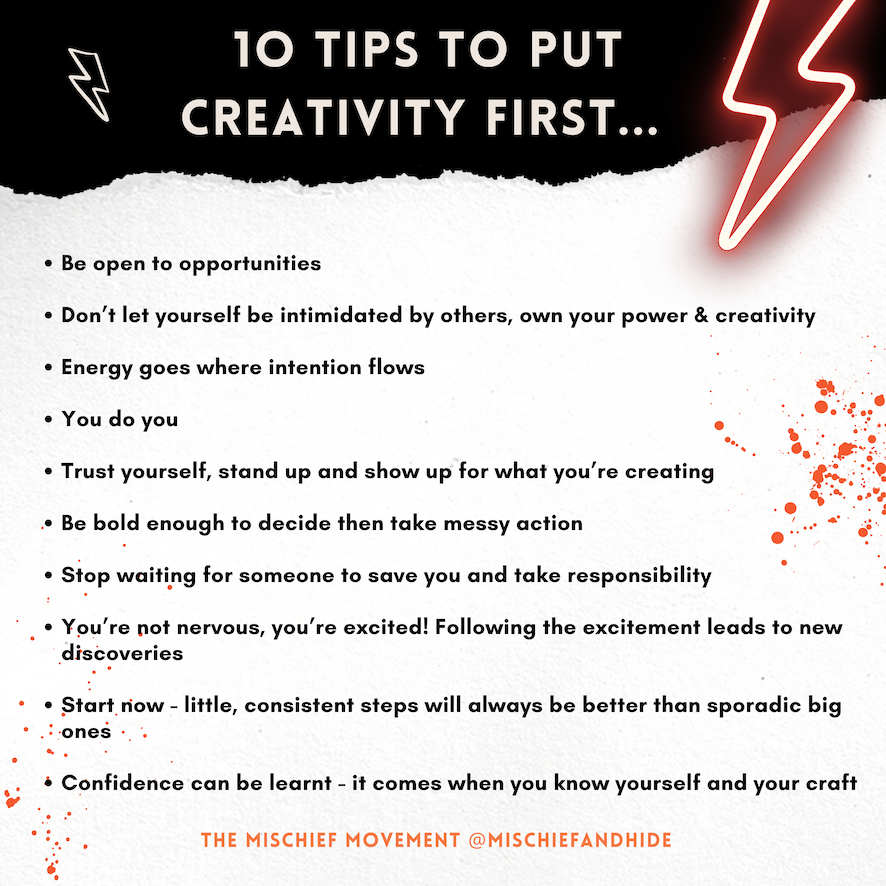 Let me know if this helped and I'll see you next week.
Stay well my friends and remember to keep making mischief!
Zoe x